As a social network, course activities and posts are visible in a chronological sequence. It is also possible to filter the contents and order them by date.
With a simple and easy to use social post system where teachers will be able to open discussions and the students could comment on them.
An awesome system to mention users. New functionality to mark each other in the posts, also linked with the Moodle's notification system.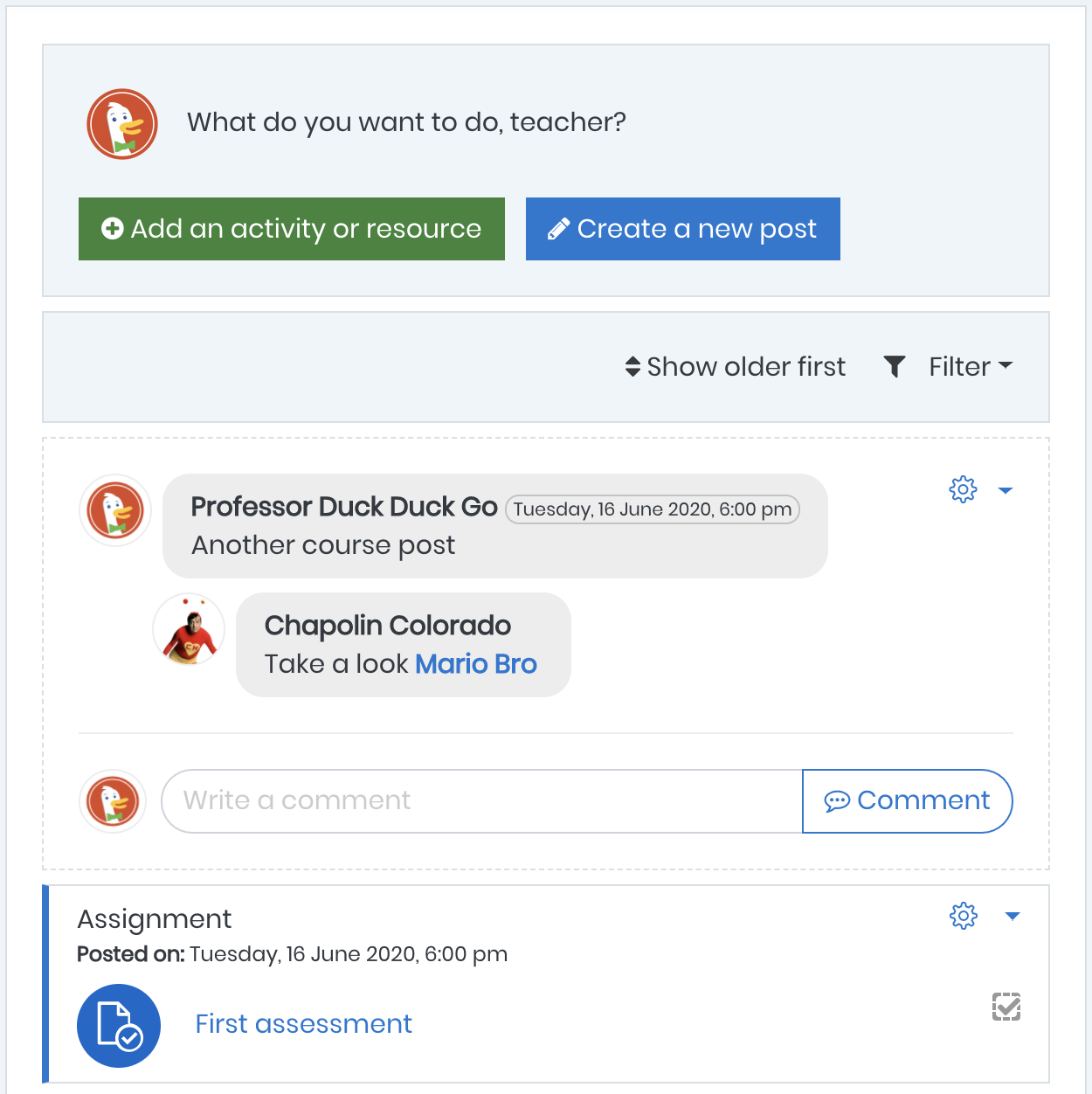 Simple course management
The format is very simple and intuitive. Teachers can easily add resources by just clicking in the link Add an activity or resource, without enable edition first.
Straightforward way to add activities and resources
Direct access to activities' edit options menu
Easy to create new posts
Order timeline by date
Filter timeline items
A new experience in Moodle learning.
Amazing user mention
Users could mention each other on posts.
Link to users profile
Users receives notifications when they are mentioned in a post
Work with course groups
A good opportunity to provide real interaction with your class and its members.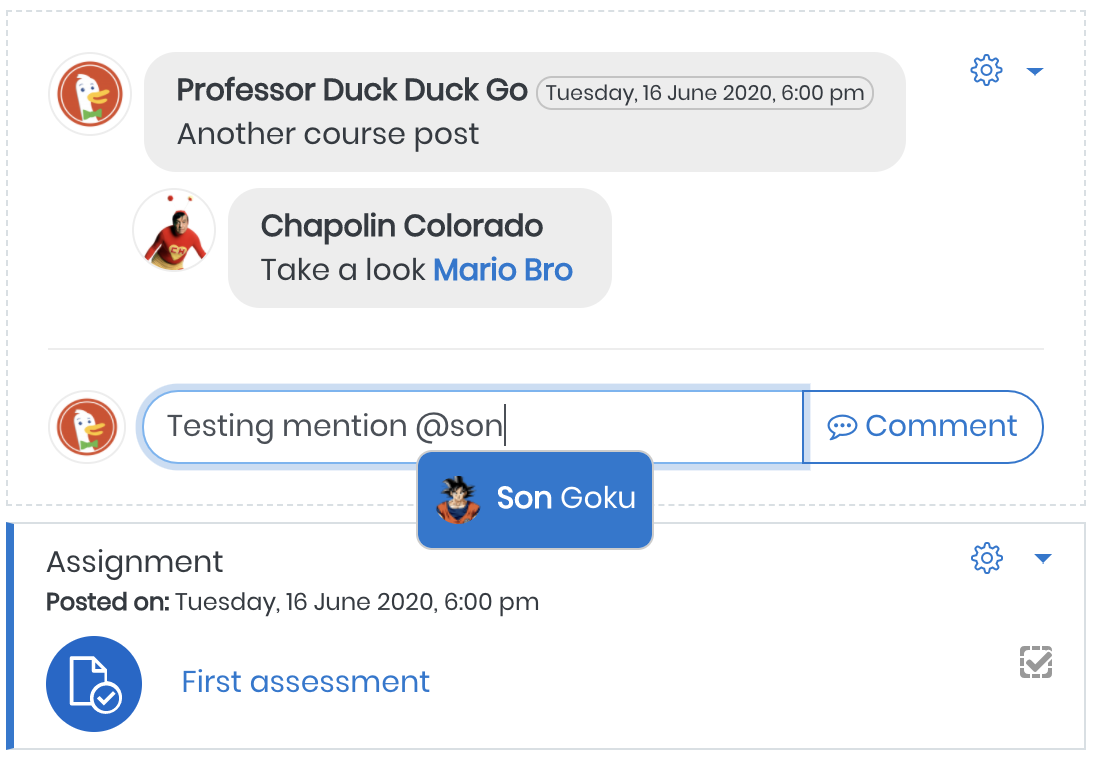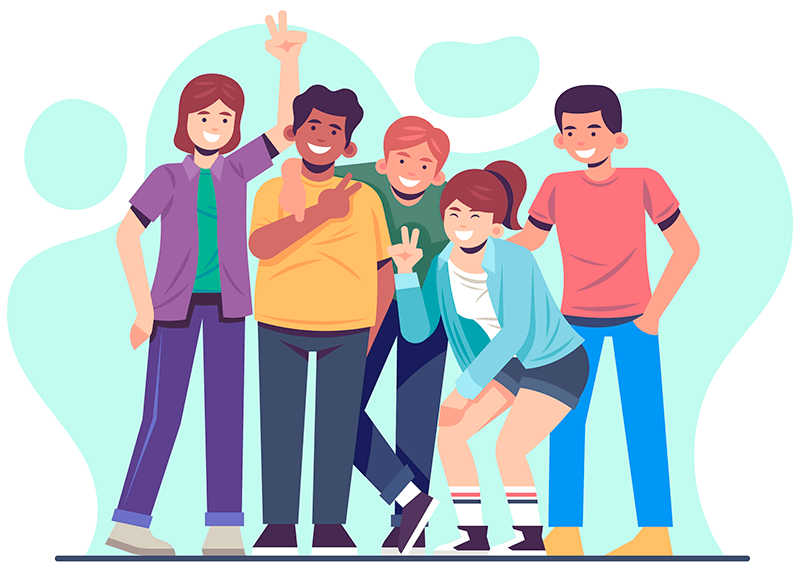 Be part of that collaborative work
Join me in that collaborative work and let's take Moodle and the art of teaching to the next level!
Make a donation
Stay in touch
Send your feedback
Test and validate it
Report bugs
I tried to create a crowdfunding campaign from these sites, but unfortunately, they don't send the amount collected to Brazil. So please, make your donation using PayPal.
The developer
The developer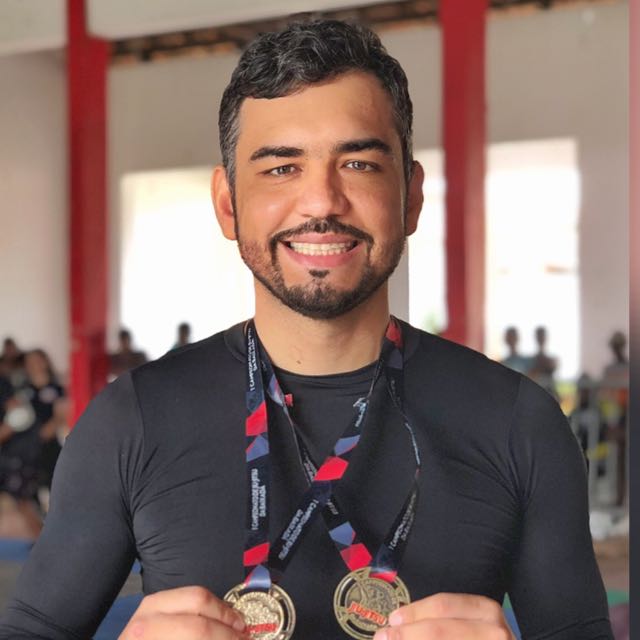 Willian Mano
If you don't know me, I am the creator of the Theme Moove, the second most used Moodle's theme and the third most downloaded plugin in 2020.
I also developed some others plugins available at my Github and Moodle.org site.